Swimming Info
[ Home ]
Swimming Info:
More swimming to be added as submitted. Remember, swimming is an important part of the triathlon. If you have any swimming knowledge to share here – it would be appreciated. For now – here is where you can find out some good stuff about swimming.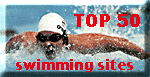 "Multi-Sweat Racing !"
Includes
workout
of the week!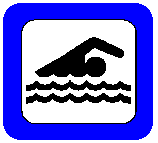 WHAT IS SWIMMERS GUIDE ONLINE?
Swimmers Guide Online contains the only international, descriptive database of accessible, full-size,
year-round pools available. There is no generally available resource in any format with as many pool listings or
as much information about each pool as you'll find on this Web site.

[ Home ] [ Articles ] [ Awards ] [ Biking Info ] [ BookStore ] [ Calendar and Results ] [ Classifieds ] [ Links ] [ Running Info ] [ Swimming Info ] [ Training Opportunities ] [ Triathlon Info ] [ Triathlon Gifs ] [ Weightlifting ]